Here at Ellingwood Pro we know you have tons of questions when it comes to the home inspection process. We have compiled some of our most popular questions below and hope this blog will be helpful to you when deciding if Ellingwood Pro Home Inspections is the best inspector for your home. 
FAQs #1- What Services Do You Offer?
Ellingwood Pro Home Inspections offers Residential Home Inspections, Walk and Talk Inspections, Termite Inspections, Radon Inspections, Home Energy Audits, Pre-Listing Home Inspections, New Construction Inspections and Rental Inspections. 
FAQs #2-How Much Does A Home Inspection Cost?
At Ellingwood Pro we have a free estimate tool right on our website. It is super easy to use and gives you a price of the inspection instantly. Click on the Free Home Inspection Estimate button on our website to bring up the pricing calculator. From there you choose the inspection service need and just type in the address for the property you are planning on having inspected. From there the price is calculated and you can move forward with scheduling your inspection online too.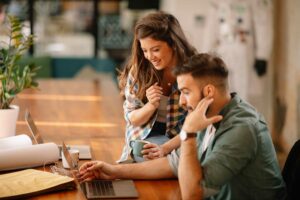 FAQs #3-How Do I Schedule an Inspection? 
You can give our team a call or you can schedule your inspection online! We make it super easy to schedule an inspection. You can start the inspection on our website by clicking on the button that says Schedule Your Inspection. From there you can choose the inspection service(s) you wish to have completed, fill in the home address, submit your contact information and then choose the date of your inspection. We keep the process simple so it's easy for you to get your inspection scheduled as soon as possible. 
FAQs #4-When Should A Client Arrive to An Inspection?
We usually recommend clients come to an inspection about an hour and a half after the inspection start time. This allows the inspector to go through the home thoroughly without any distractions and then again a second time with the clients. This will be a great time to ask questions about the home so the inspector can thoroughly review their finds with you. 
FAQs #5-How Quickly Are Reports Delivered?
We understand that after an inspection is completed clients want to have their inspection report as soon as possible so they can review it to determine their next steps. At Ellingwood Pro we deliver inspection reports the same day as the inspection. 
FAQs #6-How Does Someone Receive An Inspection Report?
The home inspection reports are delivered digitally so you can review the report on your phone or computer. Each detailed inspection report is broken down into sections making it easier to read and understand each area of the inspection. 
FAQs #7 -Why Choose Ellingwood Pro For my Next Home Inspection? 
Here at Ellingwood Pro we are very thorough when it comes to the inspection process. Geremey, the owner and main home  inspector, has previous contractor experience and a residential remodeling background that helps give him a different perspective when inspecting homes. Not only that but we use InterNACHI® — the International Association of Certified Home Inspectors —Standards of Practice for all of our home inspections. This helps give clients a little extra confidence in a thorough inspection and a detailed report documenting the inspectors findings. Instead of relying on drones, our inspectors climb onto the roof to feel around for soft spots and other abnormalities to ensure the client is getting an in depth inspection. 
FAQs #8-What Are Your Most Popular Inspections? 
At Ellingwood Pro Home Inspections the most popular inspections we schedule is Residential Home Inspections and Walk and Talk Inspections. 
FAQs #9-Can I Add on Other Services to My Inspection?
Yes! When booking a residential home inspection with Ellingwood Pro Home Inspections consider adding on a radon inspection, termite inspection or a home energy audit. Adding on these services to a residential home inspection will help you save money over booking them separately. 
FAQs #10-Do You Offer Discounts?
Yes! We are a veteran owned business and we support our military and first responders. Give us a call today to learn more about discounts offered!