You finally decided it is time to put your home on the market! Congratulations! You have met with your real estate agent, discussed the details and they explained that they will have their photographer stop by in about 3 days to take some photos of the home for the listing! Do not panic, I got you covered! Many home owners get nervous about the real estate photography session because this is what gives buyers the first impression of your home.
Real estate photographers usually do a great job at showcasing the most important parts of your home to buyers. Depersonalizing your home can be hard because it is your house and your stuff but it will be worth it. Just remember that in most of the photos, less is more because you want to showcase the home and home finishing's, not the stuff inside of it.
There are several things you need to do to ensure your home is ready for photos and to make sure it looks its absolute best! Instead of getting anxious and stressing, I have broken down all the items you should do below.
Deep Clean the Entire House
First things first, you need to make sure your home is clean. Go through and thoroughly clean every room in the home. Not only do you want to put things away but you also want to make sure that you dust, vacuum, glass clean, sweep, mop, wipe down counters and even clean the windows in each room. Are you not sure where to start for your deep cleaning? Check out this Better Homes & Gardens article.
Make Every Bed
This goes along with the first listing but make sure all the beds are made. You do not want any unmade beds in your photos. Make sure all decorative pillows and shams are displayed nicely. Ensure the bed is wrinkle free and pressed if needed. Be sure the bed skirt even looks nice and neat too. This is often overlooked but can definitely show on photos.
Remove Items Off the Refrigerator
Take a look at your fridge, do you have magnets from places you have traveled all over it? Art work from the kiddos? A save the date from your college roommate? These items are unnecessary clutter for photos, they all need to be removed from the fridge. For photos you want nothing on your refrigerator and it to be sparkling clean.
Check for Marks on Walls and Doors
It is important to take a look around and see if you have any marks on your walls that can make your home appear dirty or messy in photos. For minor marks you may be able to get away with just using a magic eraser but for larger marks you might have to pull out the touch up paint.
Declutter Every Room in The House
This one is easy. After the house is clean you can go through and begin to declutter. I recommend just grabbing a moving box, since you will be moving soon anyways and start packing up a few things. Take a look around and see what items you do not need for a while and instead of finding a new location for them, just pack them away until you move.
Remove All Personal Photos 
Before the photographer arrives you will want to remove all personal photos from the home. You want to depersonalize the space so potential buyers can begin to envision themselves in your home. Some of the frames you should simply just pack away as it will help with decluttering the space. Other frames that you decide to keep in the space you can change the photo to a landscape photo or a general object photo.
Clear Counters, Nightstands and Tables
Counters in the kitchen, nightstands in the bedroom, side tables, the desk in your office, dressers and even your front entry table should be clear of all personal items and unnecessary clutter. Less is more when it comes to listing photos. You do not want a person to be distracted while looking at your listing photos so when looking around the space make sure you keep most of your surfaces clear with a few décor items sprinkled every once in a while to prevent it from looking vacant.
Check the Bathrooms 
Remove all personal items and majority of décor on the vanity to highlight the space and concentrate on the bathroom instead of personal decoration. Be sure to double check this and remember to put away any items you personally used to get ready the morning of the photo session to make sure a tube of toothpaste isn't the focal point in your bathroom photos.
Find a Place for Shoes and Jackets 
One area that is often overlooked when still living your home is where you store your jackets and shoes. It may be normal for you to leave your shoes by the front door and your jackets on hooks in the mudroom but for photos I would recommend tucking them away in closet so they do not look like a visual eyesore in photos.
Hide the Chargers
Other items that are often overlooked before photos because they are usually always in use are phone and tablet chargers. They are usually in a variety of different places because you use them throughout the home. Be sure to unplug these and tuck them away so you do not see random cords on your listing photos.
Check Under the Beds
Be sure to look in your bedrooms to see if you have anything tucked under the bed that may show up in photos. If so, be sure to clean under the bed and remove any items that are not hidden.
Remove Small Floor Rugs, Baskets and Excess furniture
Be sure to look around your rooms to see if you have items covering elements of your home. For example, if you have beautiful tile floors in your kitchen, be sure to remove the small rug you have in front of your sink that is hiding it. Go through your home and make sure you do not have a basket of blankets blocking the gorgeous hardwood floors you have underneath. Make sure you take a look around and remove any excess furniture that can make the room feel cluttered in photos too.
Pack Up or Find a New Home for Kids and Pet Items
Obviously if you have kids or a pet, they will have their items throughout the home too, but you do not want these items to be distracting in your listing photos.  This is a great time to sort through your kids' toys and get rid of some of the ones they are no longer playing with. I would also recommend doing the same with your pets' toys and getting rid of the ones that are torn up or no longer of interest to your pet. You may also want to pack some of your kids toys away so they only have a limited amount that you have to clean up in between showings.
Before the photographer arrives, I would recommend tucking pet bowls and beds, high chairs, booster seats and toys in a closet so they are hidden in the photos. Of course, some of these items may need to come back out after the photo session but it is best to have them tucked away so they are not visible or distracting in the listing photos.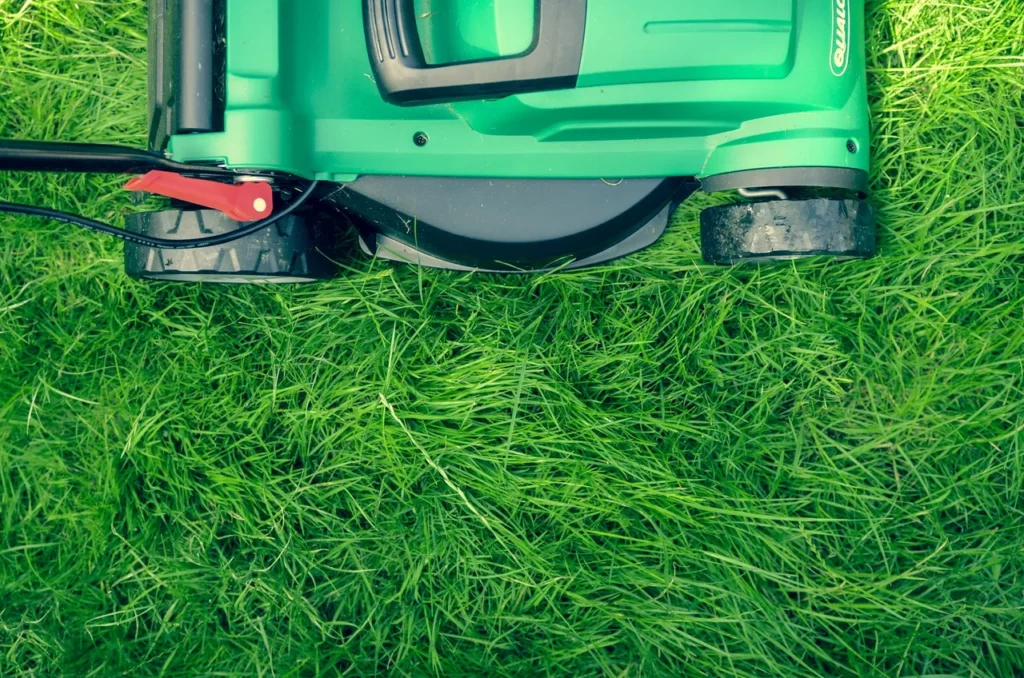 Don't Forget About the Outside
Make sure the garage doors are closed and any vehicles that you typically have parked in your driveway are moved to the street or out of the way to allow the photographer to get a clear photo of the front of the house. It is also a great idea to walk around your yard and ensure that all pet waste is cleaned up, kids toys, hoses, and other yard items are hidden and put away.
Make sure you mow and rake the yard and double check your garden area to see if it is need of new mulch or weeding for the pictures. I would also recommend hiding your outdoor garbage cans to make sure they do not look distracting in photos. If you have a pool area make sure it is clean and all extra hoses or supplies are hidden.
This may seem like a huge list but the biggest thing to remember is that this is the first impression most buyers will see of your home. You want to make sure your listing photos showcase your home and they can envision themselves living in it. You do not want a buyer to be distracted by a cup in the sink or think that the family room feels small because of extra decorations, so if you follow a lot of these tips you will surely make a great first impression!
I have added all these items listed above on an easy to follow checklist that you can download right from our resources page here! If you find this blog post helpful don't forget to share it.