Geremey, is the owner and an inspector with Ellingwood Pro Home Inspections. He  joined the WV AIR National Guard and served 6 ½ years. He also has a Rotary Wing Pilots License. Geremey, has a Regents Bachelors Degree and is 4 classes shy of a Masters's in Emergency and Disaster Management. He enjoys building, hiking and alpine climbing. 
Geremey is happily married to his wife Erin. They were married in 2018 and she is now in medical school. His wife is now serving in the TN Air National Guard but was previously serving in the WV ANG. Geremey, invests in real estate and does major rehabs while maintaining his residential builder's license. 
His considerable experience as a contractor and builder makes him a better inspector. To a builder everything is repairable. with that experience, he is able to communicate defects in a professional way to educate our clients so they can make informed decisions. 
 "I think it's important to hire an inspector who has worn a toolbelt." -Geremey
Lenny has over 10 years of home inspection experience and has worked in construction for over 40 years! He is local to the area and has completed more than 1500+ inspections throughout the years. Lenny is happily married and has been married for over 38 years. He is also a father of 2 kids who are grown and have left the nest. Some of Lenny's specialties include Radon Inspections, Mold inspections, and Wood Destroying Organism inspections. 
Lenny's building and inspection experience is what makes him a thorough inspector! His experience gives our clients extra confidence that they are getting an in-depth inspection report. 
We are so lucky to have such a great inspector here on our team at Ellingwood Pro!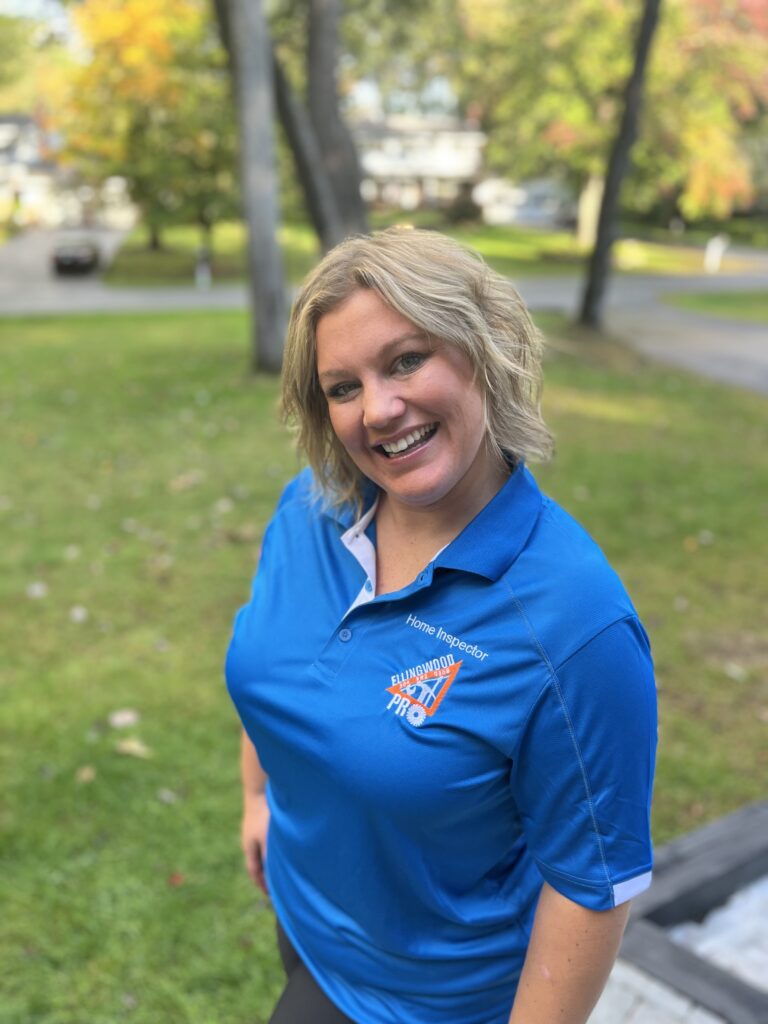 Director Of Marketing and Operations
Jessica has a passion for marketing and content creation. With an Associate's degree in Paralegal Studies and a Bachelor's Degree in Business Administration, her education shines through in her work. She has worked in customer service for over 10 years and loves what she does. She is a mother of 2 boys, happily married, and enjoys spending time with her family. Her hobbies include decorating, reading, crafting, and of course the occasional kitchen dance party!  
Jessica goes above and beyond when working with real estate agents and clients because she understands the stress of buying a home and all the moving parts that go along with it. She is a great member to the team!
Sabrina, is 28 years old and has lived in West Virginia her whole life. She is a mother of 2 to a beautiful boy and girl. She has a Liberal Arts Degree. She has over 10 years of experience in customer service. Her hobbies involve spending time with her family, reading, and working on crafts. Fall is her favorite time of year especially when pumpkin patches are open. 
Sabrina is an amazing addition to our team and her infectious smile brightens anyone's day!